Swedish quality from small to super large format: PRISMAPLUS, the most successful trivision ever.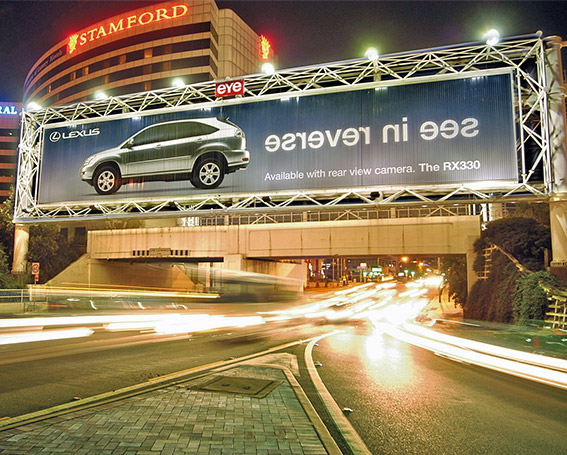 In 1999, Prismaflex International began marketing the market's best Trivision: Prismaplus, following the acquisition of the Swedish firm Prisma World Sign.
Manufactured in Sweden since 1976, based on innovations found in the Trivision displays from Worldsign, our Prismaplus is recognised as the sturdiest and the best value for money on the market.
The use of aluminium means it is lighter without altering its solidity.
Several thousand Prismaplus trivisions still running after 30 years of loyal service!
Unmatched return on investment.
---
Posting solutions for the three sides of the trivision
Split Version

Each side of the prisms has a removeable strip. The printed adhesives are simply stuck to the aluminium strips.
Advantages: removeable strips: posting from the ground.
HDP Version


HDP aluminium zinc prism or Slide up system for the glue-free posting of your trivision signs. The semi-rigid poster is cut into prism-wide strips. The strips simply slide up the prism faces and are held securely in place thanks to transparent clips along each prism.
Advantages: dry-posting / easy campaign changing without any specific tools.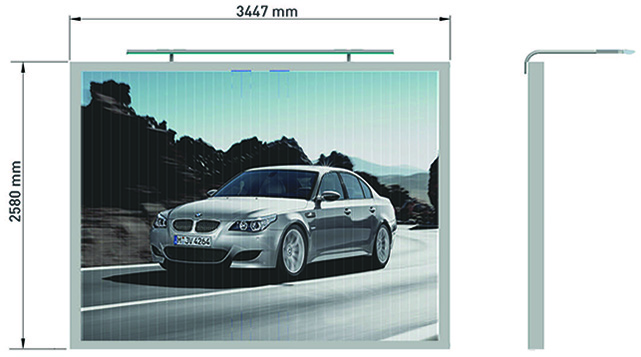 ---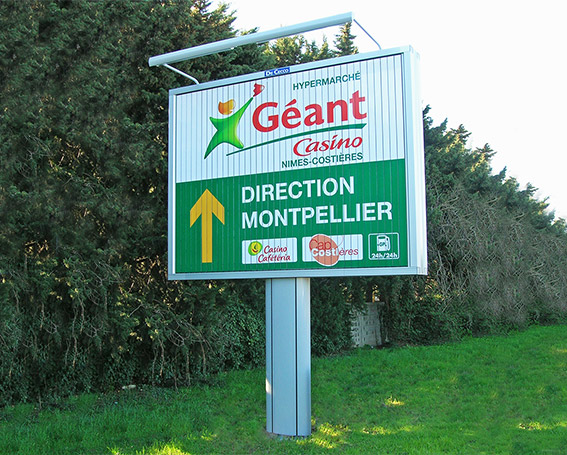 A wide choice of applications
Media network:post 3 campaigns simultaneously for greater visibility and a quick return on investment.
Bridges and gantries:modular and equipped with all the required safety equipment, our Trivision displays can be installed in all strategic locations for maximum impact.
Monumental signs:what could be more eye-catching than a giant dynamic sign! Unlimited possibilities!
Stadium:to optimise all those barriers in stadiums and arenas.
Road signs:variable message road signs (direction, speed limits, warning signs, tolls, etc.). The sign must comply with strict quality standards and operate in even the most extreme weather conditions.