Prismaflex is the leading French specialist in the production of 4 to 18 m² large format scrolling signs.
With 30 years of worldwide presence, the exceptional robustness and durability of our scrolling signs have proven their worth. With an active Research and Development department, Prismaflex International continues to improve the features and functions of its products and also their environmental impact by drawing up life cycle analyses. Our Print department  is at your disposal for all your poster printing operations. Prismaflex also proposes its exclusive "PaperFlex®" solution for long-term campaign runs of posters.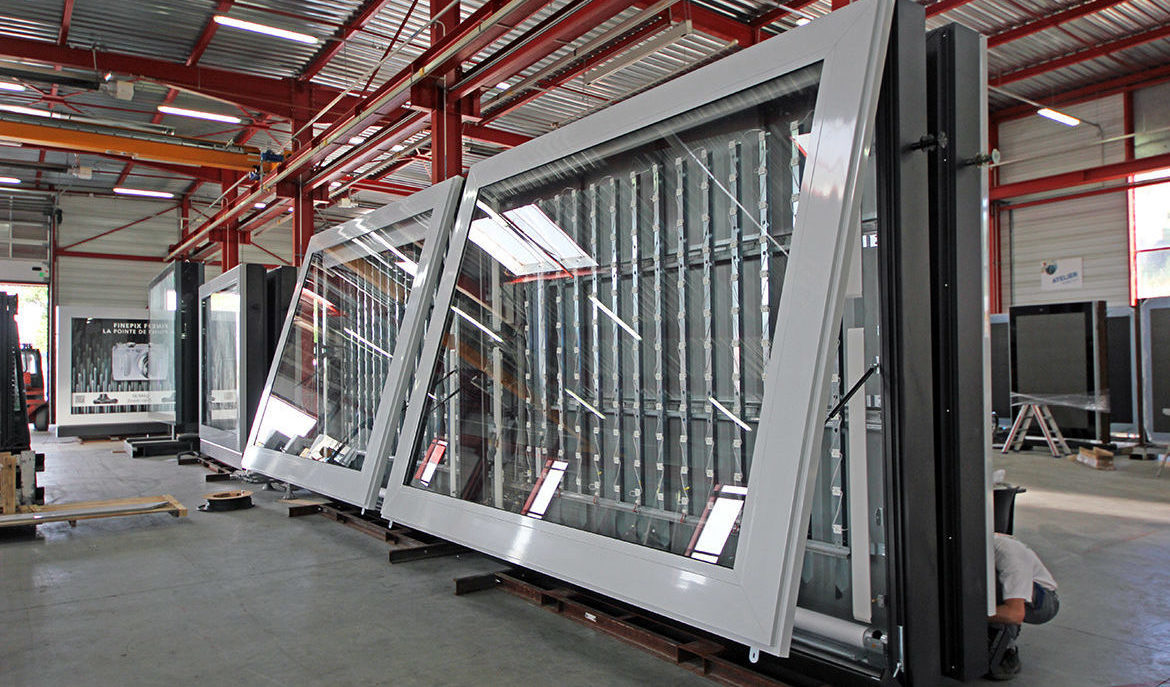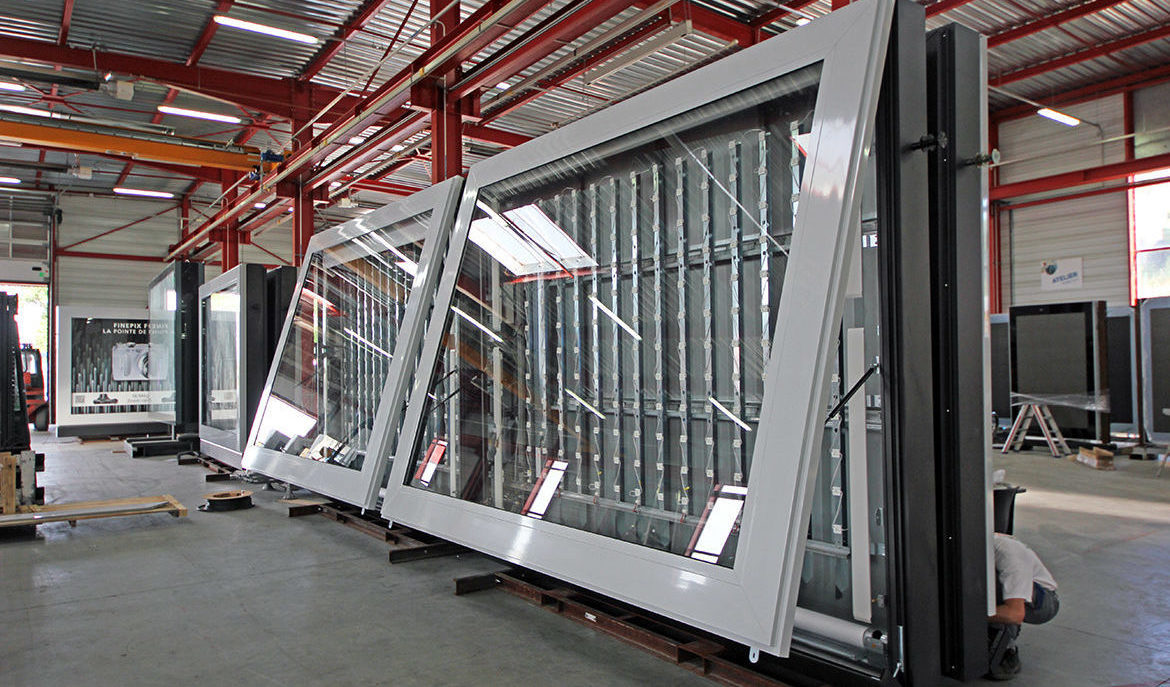 4 m² scrolling signs
Ideal for high-impact communication. For indoor or outdoor use. Long-life span with LED lighting for an enhanced distribution of the light for the 4 m² format.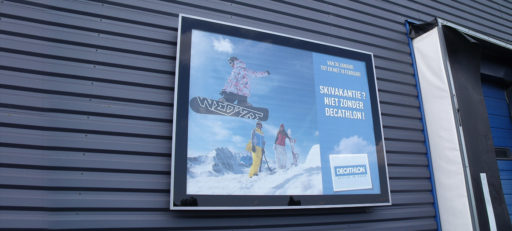 ---
8 m² and 12 m² scrolling signs
Our 8 m² and 12 m² scrolling signs are unquestionably the most reliable on the market. They are produced in our French and German production units and the materials and mechanisms all meet client requirements and expectations: aluminium, safety glass, brushless motors, smart management cards to control the tension and exhibition times, LED lighting.
4 designs are available for the pole design displays: single or double-sided, scrolling or static and scrolling.
1 framed version available.
---
18 m² scrolling sign
There are only a few companies in the world who propose very large format scrolling signs for the OOH advertising market.
The production quality of our scrolling signs is well known and we have delivered tens of thousands of such displays throughout the world in the last 30 years. Prismaflex offers you support and advice as your projects evolve from the design right through to the installation.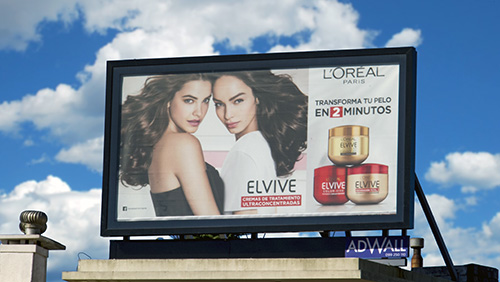 OUR SCROLLING KIT FOR EXPORTS:
the 10 m² "kd" scrolling sign
Our KD Knock Down scrolling sign was designed so it can be entirely dismantled and delivered in a crate. A 10 m² sign in kit form; only the glass front and pole need to be bought on-site. The ideal solution for reduced shipping costs!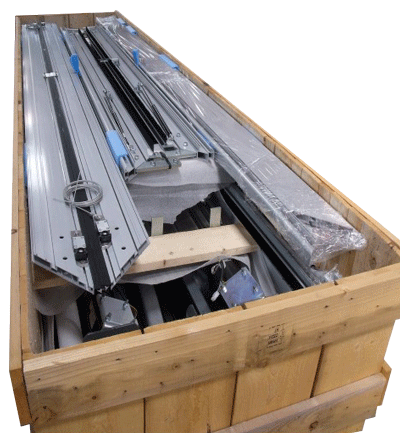 Quick and easy face changing
Our systems are designed for frequent and easy face-changing operations.
For example, installing a run of four posters in a 3.20 x 2.40 glazed scrolling sign takes just a few minutes from the foot of the display.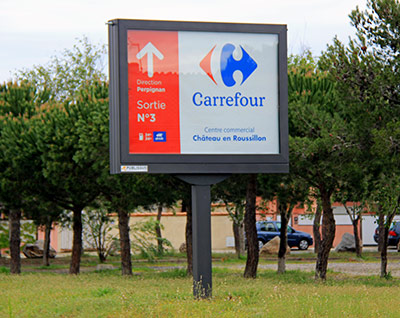 ---
Prismaflex also accompanies you during the installation and starting up operations of your signs.