The Prismaflex International R&D department has developed a 2 m² energy autonomous static backlit sign!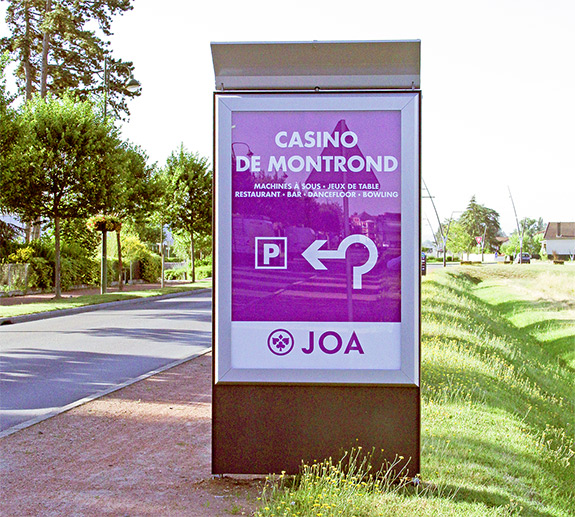 Energy autonomous sun-powered city light!
A technological breakthrough and proof of Prismaflex International commitment to developing sustainable solutions.
The numerous advantages:
No hook-up costs.
Zero power consumption.
No foundation work and earthing required.
An energy-autonomous sign
2 m² energy-autonomous scrolling sign (double-sided static / scrolling) using the sun and Blue Tech® technology.
The fully integrated photovoltaic cells in the upper section of the sign provide the power for the scrolling and backlight mechanisms.
On the front, you have 3 scrolling backlit posters; on the back, an LT campaign printed on a special optical substrate hides the photovoltaic cells.
Advantages of Blue Tech
®
No hook-up costs.
Zero energy costs.
Ready to run: no foundation work and earthing required.
Smart lighting possibilities – on/off control.
Rapid poster changes.
Efficient low-maintenance brushless motor.
Fully compliant with Grenelle II Environment Act in terms of lighting pollution (smart lighting technology for lighting times and brightness control…).
Several designs available.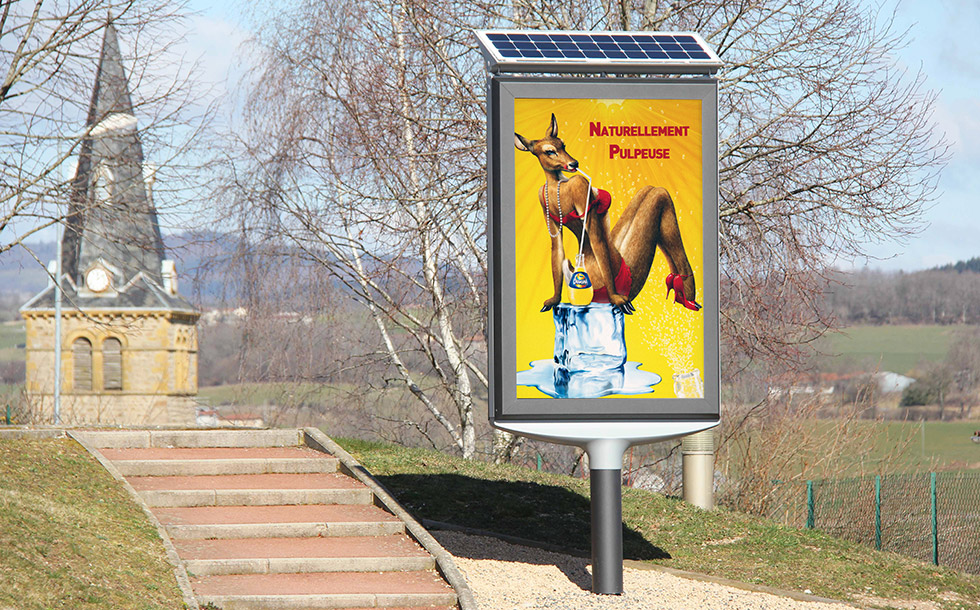 4 autonomous city light designs