Large format wall decor for all.
Our wall decor products are available in various mass retail outlets and for sale via our Scenolia website.
Wall hangings and posters
Thanks to our extensive range of wide format printers, Prismaflex also prints wall hangings and large format posters. With 30 years' expertise in the world of large format printing, we are in a position to produce a range of deco products at unbeatable value for money.
We can customise and print your wall coverings or posters on a variety of substrates (non-woven, fabric, etc.):
Trompe l'oeil wall paper
One-shot covering
One drop
Door posters
…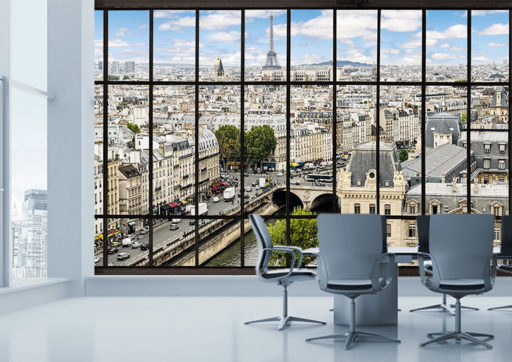 ---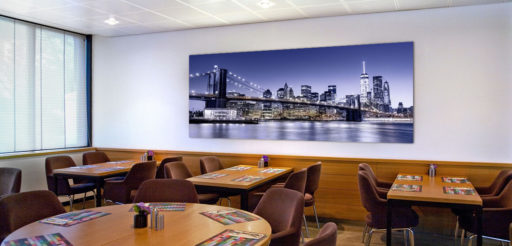 Pictures big and small
To diversify its product range and expand the printed wall decor offer, Prismaflex also produces a line of pictures that go hand in hand with your wall hangings.
Giant picture kit (exclusively from Prismaflex)
Plexiglass® style picture (glossy finish)
Fabric on a frame (the standard format)
Dibond® style (metallic effect)
…
---
Privacy screens
Our colour-fast privacy screens are made of printed PVC mesh and designed specifically to stand up to outdoor weather conditions. Ideal to cover your railings, garden fencing, terrace or balcony rails.
Opaque
Micro-perforated
Reversible
…
---
Scenolia.com
In France, Prismaflex International is also an online home decor sales site. Scenolia.com presents the large majority of our products (wall hangings, giant pictures, privacy screens…) at nice prices!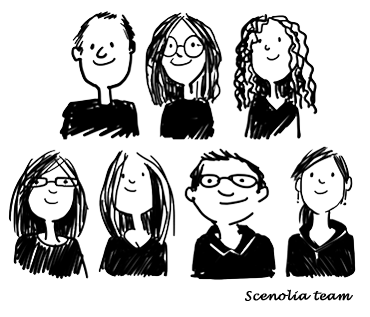 Deco for pros
Deco is everywhere, conference rooms, reception areas, waiting rooms, medical centre…
And restaurants…