Advice, support, pre-press, finishing, shipping, installation, maintenance, training…
General hardware and print services
Financing
Our financial department can also advise you on the financing possibilities for your project.


Our digital printing departments based in five of our subsidiaries offer a full service package that includes advice on the choice of substrates or printing to hardware recommendations, pre-press and finishing: essential services of quality communication.
Prismaflex International also provides product after sales services worldwide:
Support from our technical managers and internal design and development departments when defining your products.
Shipping, on-site installation and maintenance of your displays.
Software training and mechanical and electronic technical support: numerous workshops and training programs to help you get the most from your displays.






Services devoted to our prismatronic led displays
To monitor our LED screens, Prismaflex International provides clients with access to a global platform called "Service Desk". Each call generates a ticket that remains open until a response has been provided.
Your digital Prismatronic displays communicate the information you request, check the content, monitor operations… thanks to our exclusive and patented Billboard Manager BBM software.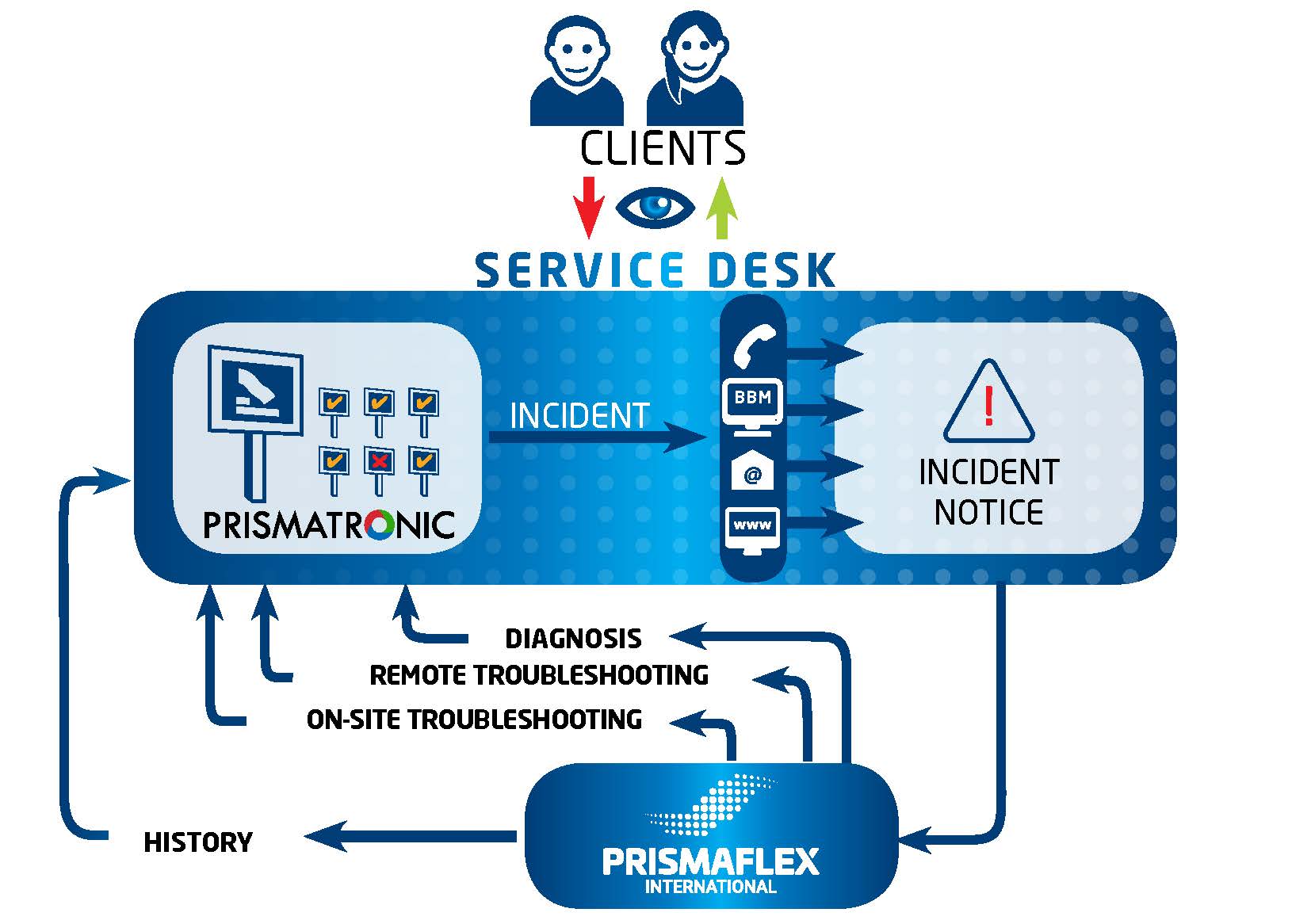 ---
Discover our full service offer: