After indoor, outdoor is now going digital to strengthen brand presence. The shopping experience begins as soon as the customer arrives in the parking area, at the entrance and on the buildings that make up the mall. The PRISMATRONIC OUTDOOR range was developed to provide a solution for all outdoor contact points.
Our products
Our light-emitting signs come in various sizes (from 2 m² to 8 m²) and in different versions (free-standing, wall units, single or double-sided). Available with a 4 mm or 6 mm pitch, the performance / investment ratio of our LED displays is outstanding. The high quality digital screens with their neat surrounds optimise and enhance your communication.
Prismatronic 2 m² SOFIA portrait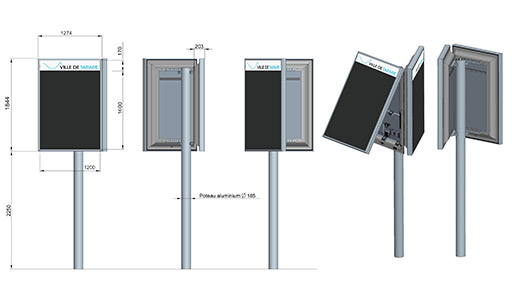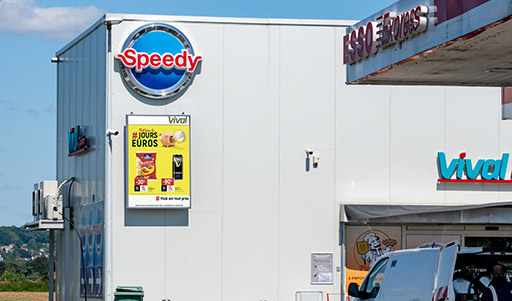 Prismatronic 4 m² SOFIA paysage (landscape) (single or double-sided)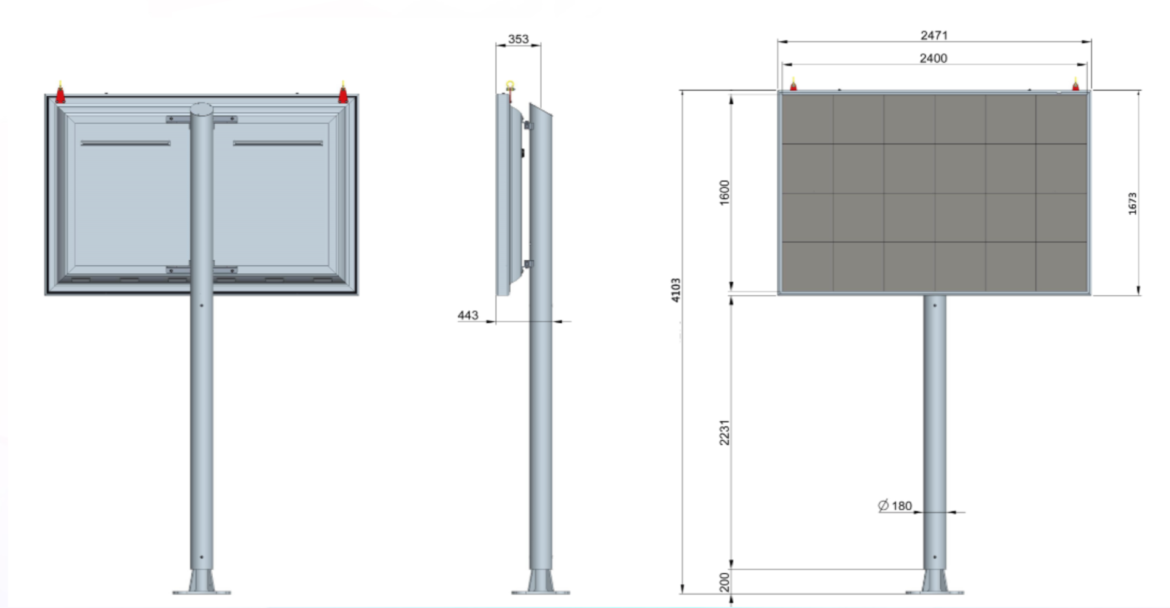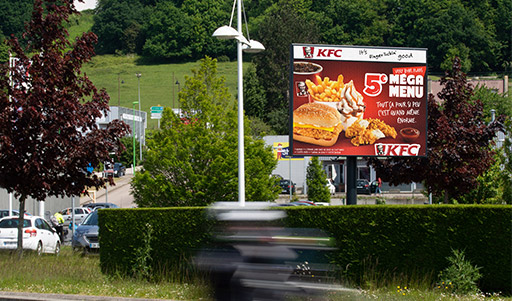 Prismatronic 6 m² and 8 m² (free-standing or wall unit)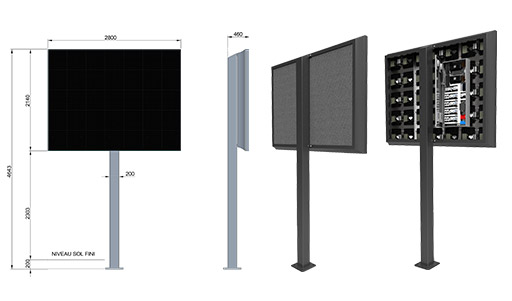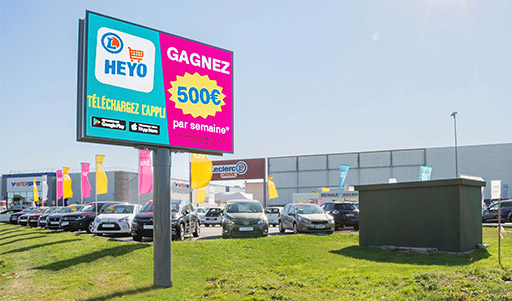 Our large format advertising screens are fitted with an optional backlit lightbox above the LED screen to display your logo along with light sensors that automatically adjust the brightness of the sign to the intensity of the light.
---
Related services
A number of related services are on offer to accompany and support you throughout your digital project.
Assistance and site audit
Digitising your OOH communication means enhancing your brand image but also raises legal and technical issues. To assist you, Prismaflex propose a full audit of your POP.
Advantages:
Deployment of a full renovation programme
Reduction of local outdoor advertising tax (less signage)
Suppression of operating costs (printing, face-changing operations)
Increased on-site visibility (budget arbitration in terms of advertising)
Sharing advertising space with a media agency
At the administrative level, Prismaflex deals with all applications for the required permits and also the Declaration of Intent to Carry out Work.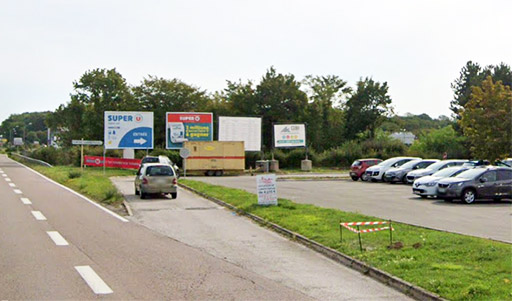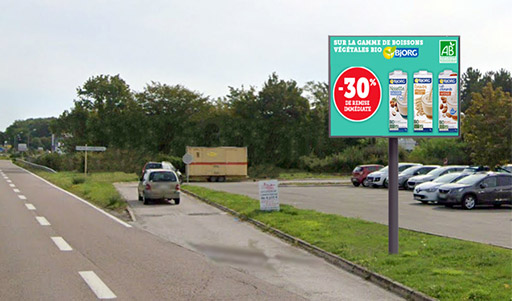 Financing and media agency solutions
Prismaflex propose leasing solutions and co-advertising solutions allowing you to:
Reduce your investment by up to 50%
Enhance the impact of your messages via their renewal and diversity.
This flexible collaborative solution means you keep your autonomy while controlling the list of partner advertisers that were recruited by the media agency.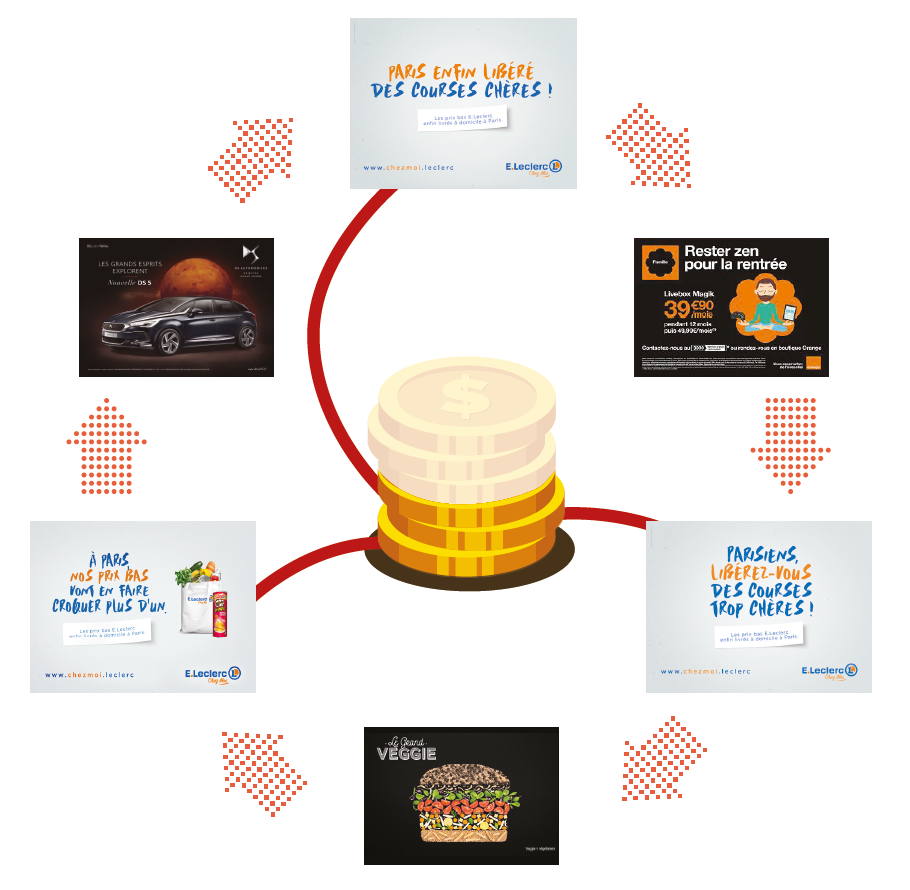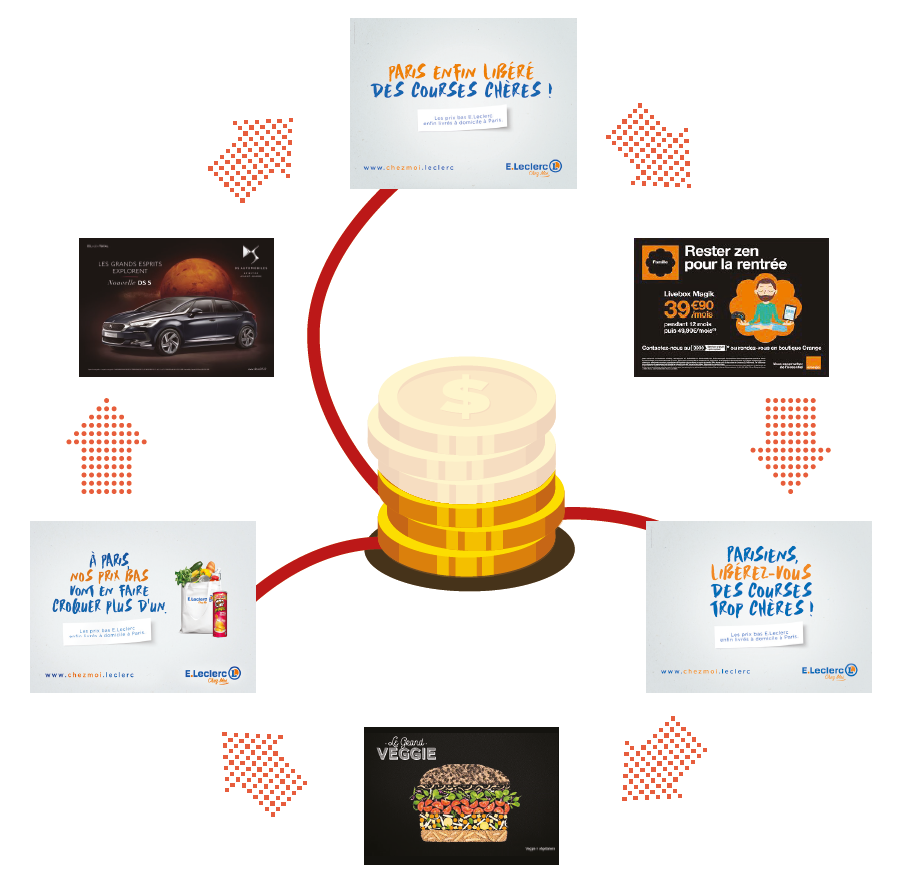 Screen monitoring: BBM² and CENTREON
Prismaflex have developed their own monitoring software, BBM². This ensures your signs operate correctly and considerably reduces the number of incidents.
Installation and maintenance
To offer the fullest service offer possible, we entered into a framework agreement with Derichebourg, experts in the installation and maintenance of street furniture and dynamic POP signage.
Compatibility and adaptability with your digital communication environment
Prismaflex develops and designs the signs and screens to maximise their compatibility with all digital communication environments. In such digital universes, the CMS (Content Management System) is vital for the screen to operate correctly. It allows to organise and programme content and also create media.