LED modules
manufacturing
in Shenzhen
Prismaflex International held its group seminar in the brand new Shenzhen, China, factory on October 12 to 16 of this year.
It was a wonderful opportunity for all the subsidiary managers to tour the production premises of the PRISMATRONIC LED modules, for the very first time for some of them!
The objective of the meeting at the new PRISMA CHINA was twofold:
training and information for the subsidiaries
a discovery tour of the site for key clients.
Team training and information.
With, on the seminar's menu: an update on the group's situation and strategic axes, sharing best practices … all  in an informative and friendly atmosphere to promote the quality  and cohesion of the multicultural teams.
Discovery tour of the site for key clients:
For the last two days of the seminar, Prismaflex International invited its key clients to come and discover the new LED production unit.
The event was extremely successful and attended by numerous clients from all around the world!
The story so far …
At the beginning there was LED…
Men and women …
Processes and machine …
Illuminated innovations …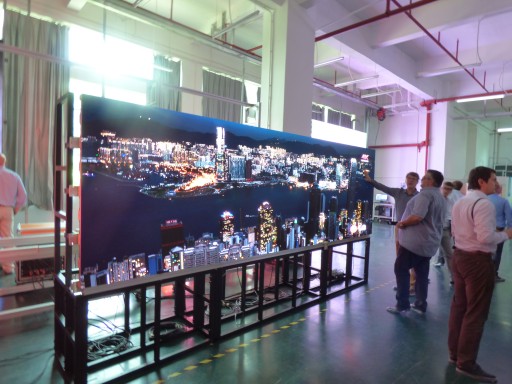 No doubt about it, the two weeks were a great time for learning and meeting clients and colleagues alike!
For any further information, feel free to contact us or join us on our web site: Prismatronic LED displays.