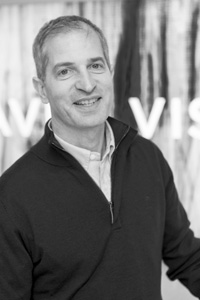 Prismaflex International recently appointed Frédéric Zadéo director of their Green & Digital Center, the European center for the development and production of digital LED signage and energy-autonomous displays and related services for the advertising industry.
A new challenge for Frédéric Zadéo
Frédéric Zadéo's mission is to structure the evolution of the product range and related service offer based on digital and sustainable technologies for the advertising industry. Frédéric Zadéo is 51 and a former ESC Paris graduate. He loves outdoor sports and is a keen photographer. He joined Prismaflex International in 2000 as international sales manager and was also head of our Canadian subsidiary for 5 years. Since 2007 he has been in charge of the industrial development of mechatronic products and the inclusion of LED lighting solutions for the full product line.
The Green & Digital Center, a unique concept
Innovation has always been a driving force for Prismaflex and today with green and digital as the key themes for future development projects, the Group is proud to launch Europe's first Green and Digital Center. This new 1,000m² site will showcase two of its brand products: Blue Tech, for the Green and Prismatronic for the Digital Display.