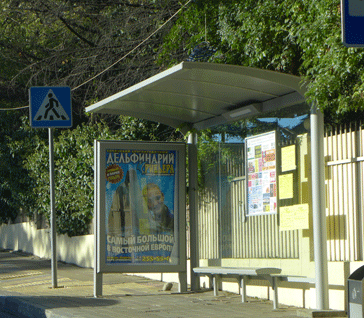 The 2014 winter Olympic Games will be held in Sochi, Russia from February 7 to 23, 2014 and Prismaflex International are using the Games to pursue their expansion in the country by partnering the visual communication campaign around the Olympics.
Prismaflex International was contacted by advertising agency Slon to supply a number of products for the Games including 83 Stratus bus shelters and 36 Curba Neo 10m2 scrolling signs specifically designed for the export market (delivered in kit form for on-site assembly to minimise transport costs). Prismaflex also delivered 9 Stormflex Slims (3x4m) a 3x6m Stormflex Slim and 18 Trivisons (3×4).
Our teams spent 10 weeks working on the production of the displays and furniture while the whole project ran from summer 2012 through to summer 2013. Everything is now in place in Sochi and further orders for 2014 have already been received from the client.