We just participated to the new edition of the ISE show which took place from January 31 to February 03, 2023, an important event for us!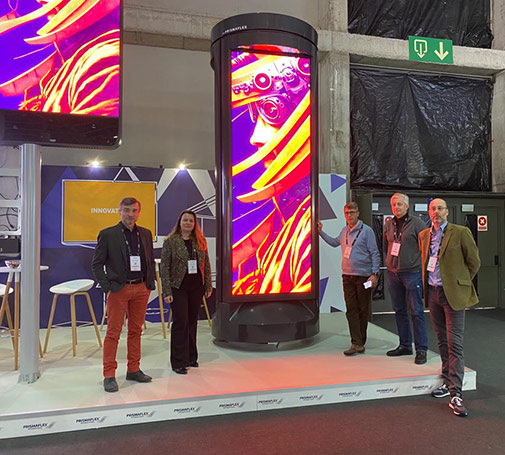 We were able to present our latest innovations of outdoor digital displays, always more stylish, integrated, and respectful of the environment.
For those who couldn't be there, a little review of what made the event on our stand:
Our latest integrated LED urban design: The Murano!
This is the thinnest screen on the market with option to be double or single sided. As we care about our planet, the Murano design is also available with a hybrid option, where one of the sides are equipped with a photovoltaic panel, without a battery, which directly contributes of up to 25% of the total consumption.
Our new EXO LED Column:
Equipped with our latest generation of LED modules, this column can display up to 3 digital or static faces. It's designed with a small base, has a very small footprint compared to the yield in advertising space, which makes the Exo Column ideal for high volume pedestrian areas and slow-moving vehicle traffic.
Our sales team would like to thank you for coming to our stand in such large numbers and is at your disposal to receive product information.
We remain at your disposal to move forward together on your future projects.
Do not hesitate to contact us ! See you next year for the new edition of the show.