Prismaflex International has been a leading DOOH player for a number of years now.
Among their outdoor digital sign offer is the Road Side Screen (RSS).
What is a Road Side Screen?
For the DOOH, Roadside Screens (RSS) are large format digital screens located along the sides of roads to attract as large a public as possible.
They are often placed in high-traffic locations such as cross-roads, highways, service stations, etc,.
RSS impress due to their size. They are designed to be seen at all times of the day and night.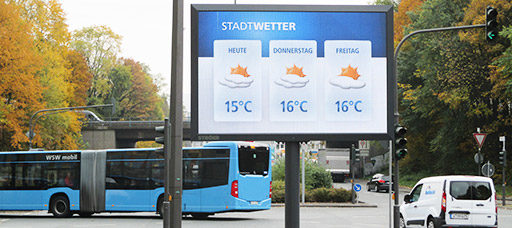 The advantages of digital messaging
Today, digital messaging on a Road Side Screen is both quick and easy. You can manage your messages and content in real time and from a distance making your campaigns more effective and impactful.
Digital messaging is recommended for informing, warning, relaying, promoting an event and targeted advertising operations.
Digital advertising on outdoor LED screens offers a number of advantages for the DOOH sector enabling you to:
Relay information in real time (text, image, video…),
Adapt your messages according to specific outdoor criteria (time, location…),
Promote selected messages simultaneously,
Manage your campaigns and playlists,
Control your campaigns from a distance.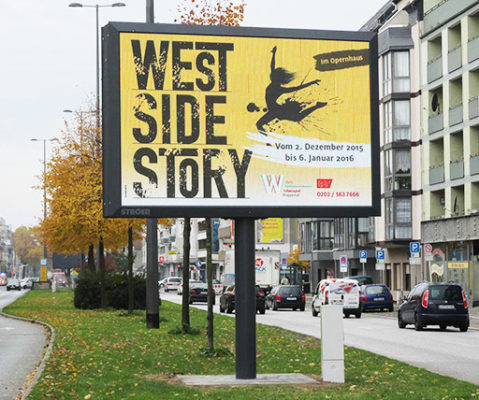 ---
Prismaflex : your RSS partner
As an international manufacturer of large format advertising solutions for over 30 years, Prismaflex International has become an expert in the creation of DOOH screens.
The Group is your ideal partner for assisting you with your Road Side Screen projects.