Large format Printer in Spain
Prismaflex Ibéricà is a subsidiary of Prismaflex International.
The group is an expert in:
wide format digital printing,
advertising & POP displays.
Established in 1999, Prismaflex Ibéricà is specialized in large format digital printing. 28 employees are working on a 11 000 square feet factory.
The society is located in Madrid.

Address / Phone / Contact
Avda. Sierra de Grazalema, 21
28691 Villanueva de la Cañada, España
Phone: +34 918 155 853
Stein Aalvik

Print and more
Thanks to its nine wide-format printing machines and many various associated services, Prismaflex Ibéricà will help you in any Out Of Home printing project.
Do not hesitate to contact us also for advertising displays and street furnitures.
⇛    Contact us   ⇚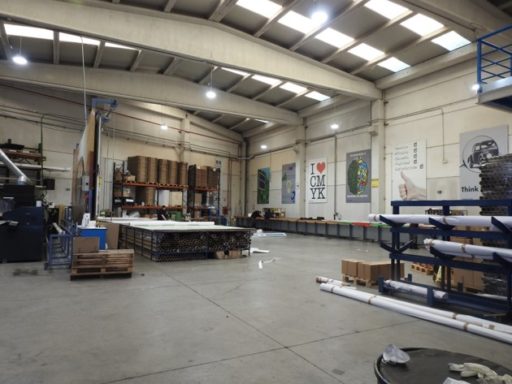 For any question about our products and services, please, contact us.