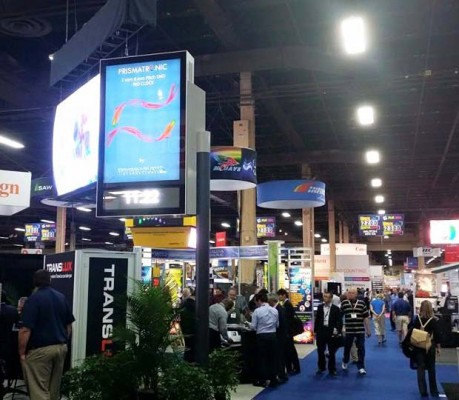 As announced last month, Prismaflex International was present @ International Sign Expo (ISA), on April 9-11 in Las Vegas, Nevada.
For the group, the aim was to develop its reputation on the LATAM market and enhance the relevance of its US OOH dedicated offer.
The exhibition was really successful: the Prismatronic LED 2m2 display called RIO was much appreciated. Both the design and performance were liked.
Once again, it proves the complete design and production process is a key factor of success for Prismaflex.