Totems with the colours of the leading streaming platform have been installed in the streets of Rio in Brazil.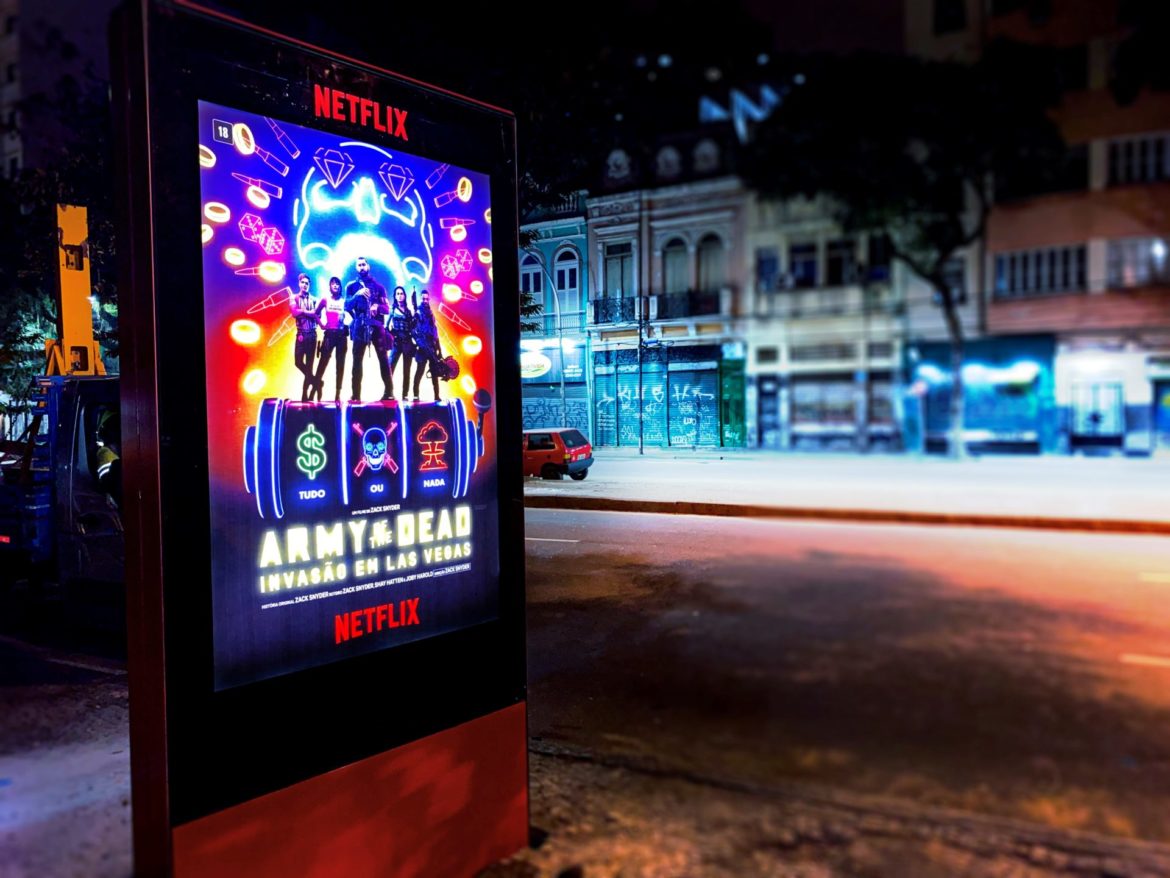 With 30 years' experience in providing advertising solutions and 10 in digital, Prismaflex convinced Clear Chanel with the design of its LED Totems for Netflix.
The agreement signed a few months back between Clear Channel and Prismaflex is the result of the relationship of trust that has grown between the two companies over the past years. The proof can be seen in Brazil where 150 Rio Design displays were installed in 2014, then another 30 in 2016. More recently, some 200 LED displays were set up in Porto Alegre. This trust means the two companies can work together closely on major projects by bringing together their respective expertise.
For the Netflix project, Clear Channel Brazil again placed their trust in Prismaflex. The streaming giant was seduced by the LED Totems proposed. Netflix were even asked to choose the colours they wanted, Red, like their logo. An extremely eye-catching choice. The 20 LED displays were installed mid-June in the streets of Rio and the inhabitants will see the red displays in their streets for the full duration of the exclusivity agreement between Netflix and Clear Channel.
The products are a major evolution for Prismaflex. Thanks to the quality of the low pitch, the Group was able to create easy-to-read signs, even at head height, something that was not possible with its LCD screens. A high resolution LED display has many advantages over an LCD display, notably in terms of contrast, visibility and energy consumption. Prismaflex International also introduced a new 2.9 mm pitch that is available in 80 cm² and 2 m². The client, Clear Channel, and contractor, Netflix, are both fully satisfied by the digital solution proposed by Prismaflex, undoubtedly good news for the future of the Prismatronic LED Totem. The new Totem also means Prismaflex can enhance its line of LED street furniture and propose a much wider range of advertising solutions to its clients.