Prismaflex thanks all the visitors who came to visit us at the ISE show 2020 in Amsterdam!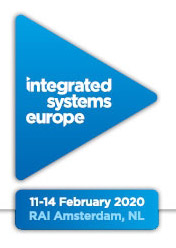 From the 11th to the 14th of February 2020 Prismaflex exposed at the ISE Exhibition (Integrated Systems Europe) in Amsterdam. We would like to thank all those who visited our booth!
On our 51 m² booth we had pleasure to show you our billboards best suited to the DOOH market:
The Coola (6m²- P4): a round central pole billboard. The traditional one of billboard advertising.
The Oslo (2m² – P4): the favourite one of city halls. It can be displayed everywhere in the streets.
The Paris (2m² – P4): JEI network installed in Paris. With its modern and refined design, it is nowadays unavoidable among Prismatronic billboards range.
The Copenhague (7m² – P4 indoor): an enormous glazed display in Copenhagen urderground.
However Prismaflex goes further. As an expert in LED integration, the Groupe has been chosen by Ströer to retrofit its billboard network in Germany and by LAMAR to produce enormous LED billboards in the USA.
On our booth a photo gallery showed you all the LED billboard chain production. From the LED module production in China to their integration in billboards designed in France. This exhibition was really successful.
Many people came to visit us on the booth and various interviews were planned. We were happy to welcome you and we hope to have met your expectations. We are at your service to help you with your future digital plans. Do not hesitate to contact us!

Meet us next year on our booth at the ISE show 2021 in Barcelona from February 2 to 5, 2021!